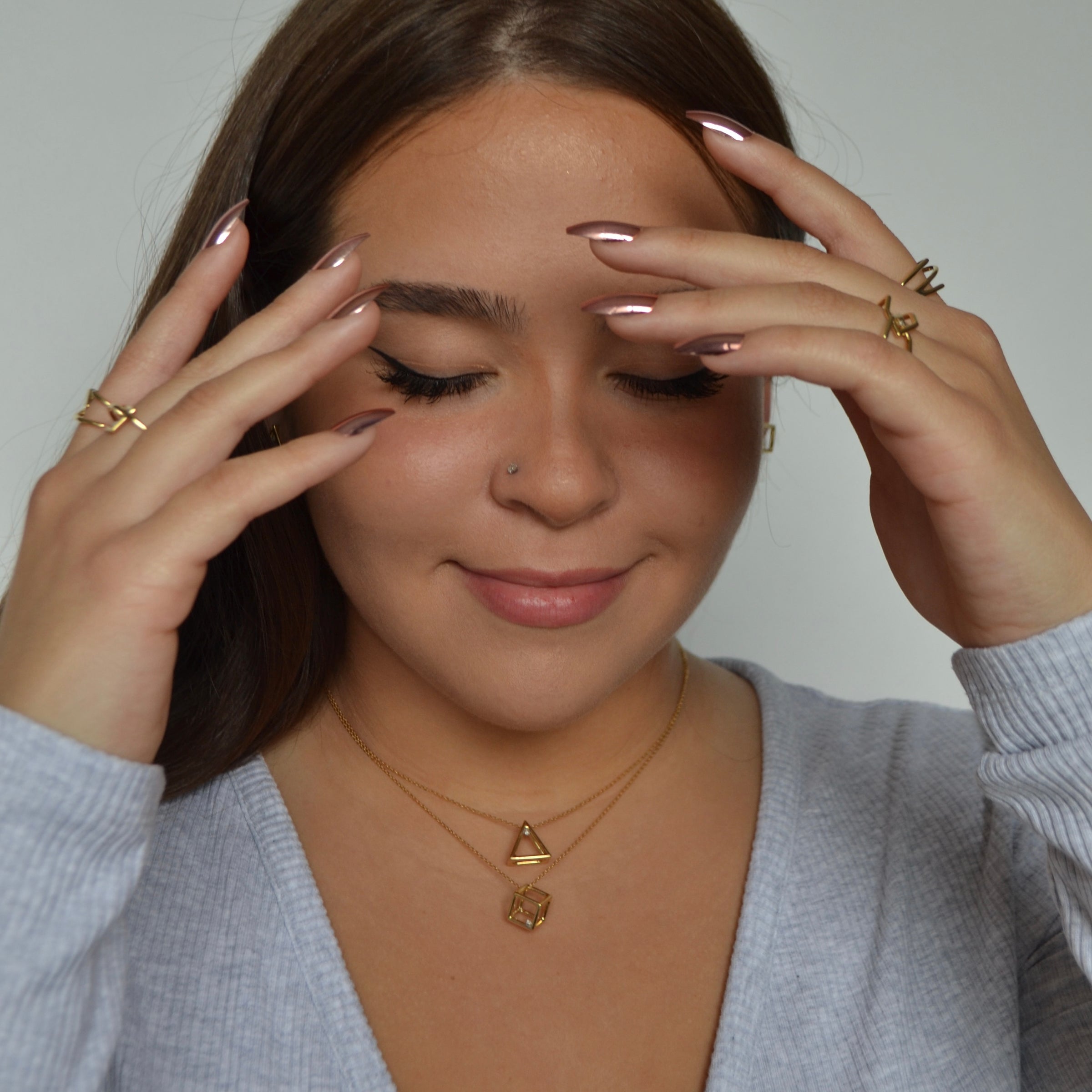 a luxury that is both unique & handcrafted.
KALOI proudly offers fine jewelry products designed and handcrafted by the experts of the Brazilian fine-jewelry industry.
What is brazilian fine jewelry?
In few words, it is the essence of Brazilian beauty, culture, and the love of finer things, transformed into a one-of-a-kind jewel.
What makes KALOI unique?
CERTIFIED.
Our products are created and regulated under AMAGOLD's fine jewelry standards; which also serves as a certification that authenticates the gold jewelry that you are purchasing.
FINE.
If you love high end products that feature unique designs and can't be found elsewhere, then you've found the right place! Choose from gemstone sets, statement rings, exclusive gold chains, or any other pieces of our fine jewelry collection.
18 KARAT.
We are believers that if you are going to invest in jewelry, you should invest in the best. That is why we only offer 18K gold and 925 silver products, which ensures that the jewelry you are buying has a long term value.
"Dwell on the beauty of life. That's the Brazilian way". - The KALOI Team
★★★★★

Beautiful jewelry with fair price.

Verified Customer
★★★★★

My wife loved the earrings I got her from Kaloi jewelry. She said they were one of a kind and very lightweight. Great price for high end jewelry and fast shipping too.

Verified Customer
★★★★★

Beautiful Brazilian jewelry, haven't seen anything like it anywhere else.

Verified Customer
★★★★★

Very nice chains, different style and good quality. I highly recommend Kaloi Jewelry.

Verified Customer
★★★★★

Background story: Let me start off by saying I used to be the person
buying those 10pk $20 mini earrings that ALWAYS leave your ear black and
swollen over time if you wear it for too long without cleaning because of how
it rusts over time. After a while of experiencing this I realized I was so over
wasting money on something so cheap that would eventually perish or rust and
also hurt my ear! I decided to INVEST my money into something that would last.
Review: I think it's been about a year since my purchase of these earring and I
am IN LOVE. I literally never take them off, I sleep with them, shower with
them, play soccer with them, workout with them.. and it's like there's nothing
there, never falls off and shines bright everyday. (Also doesn't leave that yucky
black stuff in my ear no matter how long I wear it for) overall I'm extremely
happy with my purchase and I can't wait to purchase more products from KALOI.

Verified Customer